Hey! Welcome to SteveGaghagen.com!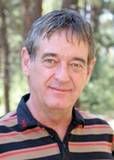 In case you haven't guessed, my name is Steve Gaghagen. I'm a retired actor, vocalist, director, writer … and "Recovering" Realtor! Over the last several years I've become a successful Internet Marketer … working from my home in glorious Big Bear Lake, California. I teach business owners and Internet Marketers how to use the Internet to build a list of prospects for their businesses … and how to become successful at doing the same thing I do!
So … What's Your Story, Anyway?
Well … how much time do you have? Seriously, I'll try to winnow this down to the essentials.
For the first half of my life, my concentration was "show business". As an actor I studied with the best … starting with Lee Strasberg and The Method. I spent many years appearing on stages in plays ranging from serious drama, to comedies, to musicals. In music, I sang rock-and-roll for almost eighteen years in bands prominent on the West Coast during the "Hollywood Heyday" years of 1970-1988.
In 1988 I "ran away" from all the brouhaha of life in the Big City. Searching for a quieter, more healthy lifestyle, I moved from L.A. to Big Bear Lake, California and became a Realtor.
Real estate put me "on the web" very early, about 1993. Being in a resort area … where most of a Realtor's clients will actually reside hundreds of miles away … it was obvious to any Realtor at that time that the Internet was going to be a very important marketing tool. So … on the web I went!
All during the next few years, I learned how to market real estate online. There was only one problem with this whole scenario … I HATED real estate! Not to go off on a negative tangent here, but that entire industry can be very stressful and confrontational. There's tremendous liability. There's lots of pressure. The process of escrow has become a legal minefield. Buyers mistrust Sellers. Sellers are angry at Buyers. And … EVERYBODY thinks the Realtor is out to get em!
Well, I knew that people were making money on the Internet while working from home, and I decided I wanted to find out how to do just that! I have a GREAT home! I'm a single guy with a HUGE dog (Monty), and I live in a very small, older mountain cabin on about 3 acres of forest in this great little mountain town! Why wouldn't I want to work from home?
So I started to delve into how to do that. First I searched for some education, and then I actually began trying some things …
… And … I became one of those people who spent literally THOUSANDS of dollars over the next few years trying one program after another. Heck! For a while I even traded commodity futures online! Ha! I thought real estate was stressful! That one took ten years off my life!
Well, one day (or maybe it was one night), I stumbled upon an online marketing system that was unlike anything I'd seen before. That system was called "PayItForwardForProfits", and it later became the most successful online marketing system in history with over 650,000 members.
PIF4P turned out to be a Godsend for me. Through that system, I met the mentors that would turn everything around for me … the folks who would teach me everything I now know about how to make money from home, marketing online … and how to MAKE money doing it instead of SPENDING money doing it.
Two folks, particularly, I'm going to mention here: Janet Legere and Joel Broughton. If you've been around Internet business for any length of time at all, you'll know both of them.
Janet is the person who actually "took me under her wing", straightened my head our, and pointed me in the right direction. She made it very clear right from the start, that the most important thing to working online is BUILDING YOUR LIST! That's now the main focus of what I do and what I try to teach all of those who come after me.
Joel was the creator of PayItForwardForProfits. From him I've learned that it's not so much the Business you're promoting that's the key to success. Heck! I've known people representing really crappy companies who have made millions! I've also know folks with absolutely GREAT businesses who couldn't sponsor a soul! Joel taught me that the real key is the SYSTEM you use to promote your business or opportunity!
Once I came in contact with Janet and Joel … everything changed for me. Now I work from home … in a place that I love to be … doing what I really enjoy … helping others do the same … AND … (wait for it) … making good money while doing it!
Today I'm using Joel Broughton's new online marketing system, the New Rich Report. NRR is a generic marketing system … it works with any online business … and it's patterned after the old PIF4P system. The difference is it's leaner, meaner, more effective, easier to understand, develops more streams of income … and just does what it does BETTER than its predecessor.
When you join us in the New Rich Report marketing system, you receive a system that's FREE to use, and training like you've never found before. My goal is to help you succeed at online marketing. The way this industry is set up … if YOU don't succeed … I don't succeed. One of the great joys of my life is to watch a new member when the light bulb goes off and they suddenly realize what's actually been put into their hands! Wow!
I'd like to invite you to take a good look around this website and see what you think. I really do enjoy helping others to do what I've done and create an income from home … along with the freedom that provides. I can promise you that EVERYONE who takes advantage of the New Rich Report system … along with the great training you'll get from Janet, Joel, and me … will get a great foundation learning all of the things you need to know to create a great, ethical business online.
Thanks for stopping by. Here's hoping we'll be connecting soon!
Sincerely,
Steve Gaghagen
Internet Business Expert